Have you ever read what is written in the back of your shampoo bottle while taking your bath?
You probably found the ingredients list starting with: water, glycerol followed by a long list of unpronounceable chemicals, just to discover at the end that you really don't know what you're putting on your skin!
We all prefer to put things that don't cause harm on our bodies, but in so many cases, we end up doing the exact opposite.
Natural products have tons of benefits that you won't find in commercial products, including a list of ingredients you can actually pronounce!
Here's a list of 10 natural products and ingredients you should add to your daily personal care routine:
1- Olive Oil
The Middle East has a rich history with olive oil, and its benefits are not limited to nutrition only. Little drops of olive oil along with some other natural ingredients might do wonders for your.
Benefits of Olive Oil

Here are some great benefits of using olive oil in your daily self-care routine:
Prevents hair loss, as it strengthens and nourishes hair follicles.
Reduces the appearance of white hair, due to the dyes it contains and which help to retain the hair's natural color.
Can be used as a good hair conditioner.
Maintains the skin's moisture and freshness.
Can be used as a make-up remover because it contains alkalis and acids that cleanse pores.
Buy now the amazing handmade soaps from Souq Fann.
2- Rosewater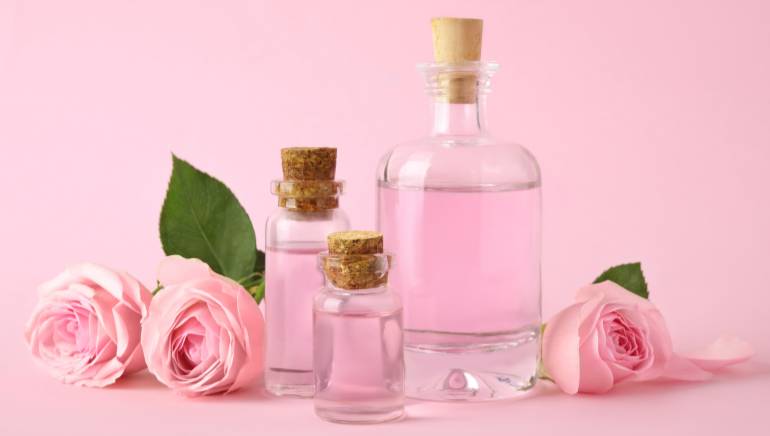 One of the oldest beauty routines that date back to ancient Egypt is the rosewater. With its divine smell and the different antioxidants it contains.
Benefits of Using Natural Products Containing Rosewater

There's no wonder then that it's used in many beauty products as an essential component. Its main benefits can be summarized in the following:
Through its anti-inflammatory properties it helps in cleaning and healing wounds.
Prevents skin infections such as eczema.
Helps to relax and have positive effects in lowering stress levels.
Can be used as a make-up remover and keeps the skin clean.
Gives freshness, vitality and radiance to your skin.
3- Lavender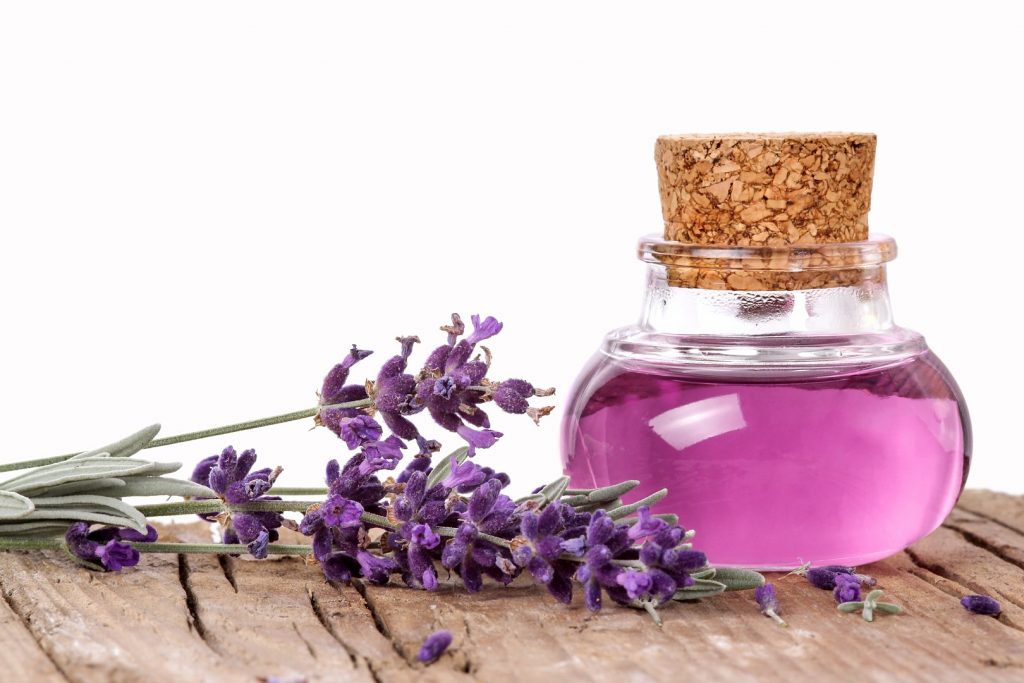 Originated from France and the western Mediterranean basin, Lavender is one of the most loved herbs in the world with its proven ability to relieve pain and calm the stress.
Benefits of Natural Products with Lavender

Among its other benefits related to hair and skin, we can mention the following:
Stimulates blood circulation in the scalp, and prevents hair loss.
Cleanses the fungi that cause dandruff, and gets rid of itching.
Lavender oil helps treat sunburn.
Treats cracks in the skin and relieves dry skin.
Check out our natural products made of Lavender and buy your favorite from Souq Fann.
4- Honey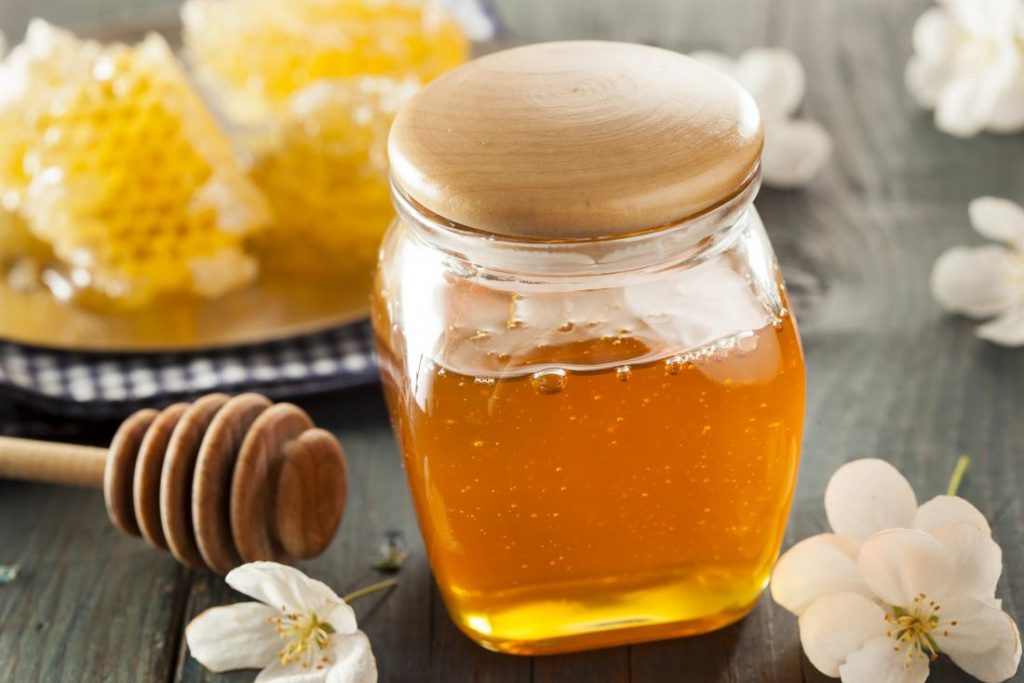 Honey is one of the most famous natural remedies that is used for almost everything. It is rich in antioxidants and has strong anti-bacterial properties that helps in treating everything that comes to mind, from aches and pains to diseases.
Today, honey is also a key ingredient in most beauty products.
Benefits of Honey

The following are some of its benefits that might convince you to add it to your routine:
Perfect solution for pigmentation due to its wonderful antibacterial properties.
Great product to enhance skin glow.
Can be used as a replacement for face wash or face scrub.
Thanks to the moisturizing properties of honey, it will help your hair maintain its moisture to give you soft and shiny hair.
5- Coffee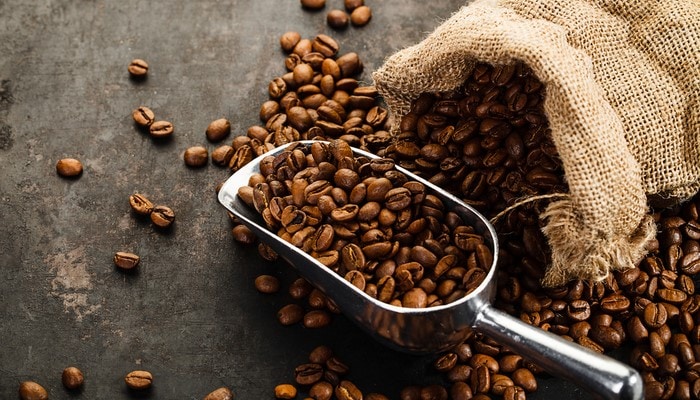 Coffee is much more than your morning drink, it can also be one of your self-care routine products.
Being rich with antioxidants, coffee can be a great addition to your collection of beauty products, since it can:
Help in soothing and hiding the puffy eyes
Be used as a healthy alternative to harmful hair dye to get a beautiful brown color for your hair.
Boost the collagen production in the skin due the caffeic acid it contains, especially when used as a face scrub or as a mask.
Improve blood circulation and delay the signs of aging as a result.
Need some relaxation? check our set of relaxing and scented candles on Souq Fann.
6- Aloe Vera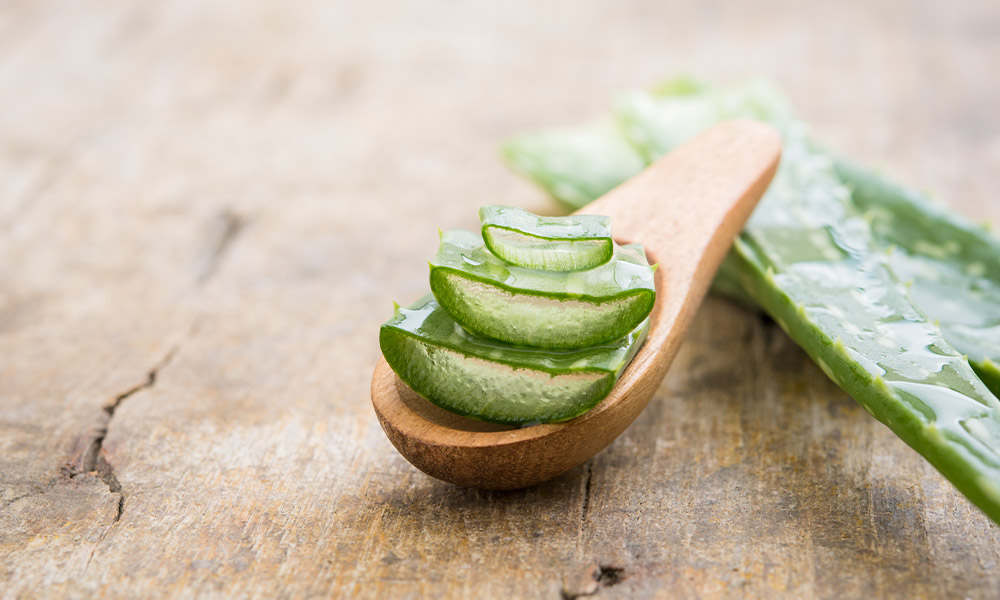 Aloe vera is one of the incredibly beneficial plants that has been used in natural products and remedies since ancient times.
It can be used to enhance the health and beauty of your skin as well as your hair.
Benefits of Aloe Vera or Natural Products Containing Aloe Vera
The following are some of its benefits:
Soothes sunburn since it's rich in antioxidants and minerals. Aloe vera gel acts as a protective layer for the skin which helps in retaining moisture.
A recent study has shown that applying aloe vera to the skin can increase collagen production and improve skin elasticity in just 90 days.
Aloe vera gel can also reduce acne and infection, due to its antiseptic, gentle and antimicrobial properties.
It also helps accelerate hair growth by increasing blood circulation to the scalp.
Contains vitamins, minerals and proteolytic enzymes that repair the scalp.
With its anti-microbial, anti-inflammatory and anti-fungal properties, aloe vera gel moisturizes and balances the scalp's natural oil, preventing dandruff from occurring.
7-Clay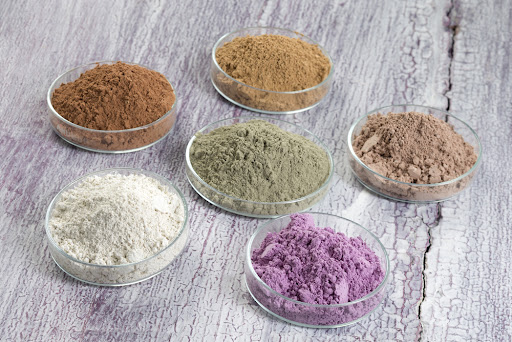 Clay is a well-deserved natural product that you can add now to your self care routine. It has many benefits for health and beauty.
The great thing about clay is that it does not contain any preservatives or harmful chemicals, so it is safe for all ages and skin types.
Benefits of Clay for Skin and Hair
Clay is the ideal natural product for cleaning hair, fighting dandruff, regulating sebum production and removing build-ups from shampoo and other styling products.
Using clay on a weekly basis can be one of the best ways to treat skin problems such as acne, oily skin or pimples.
It's a natural exfoliator for the skin, as it forms a layer that sticks to and removes dead cells.
Get your favorite green product now from Souq Fann.
8- Shea Butter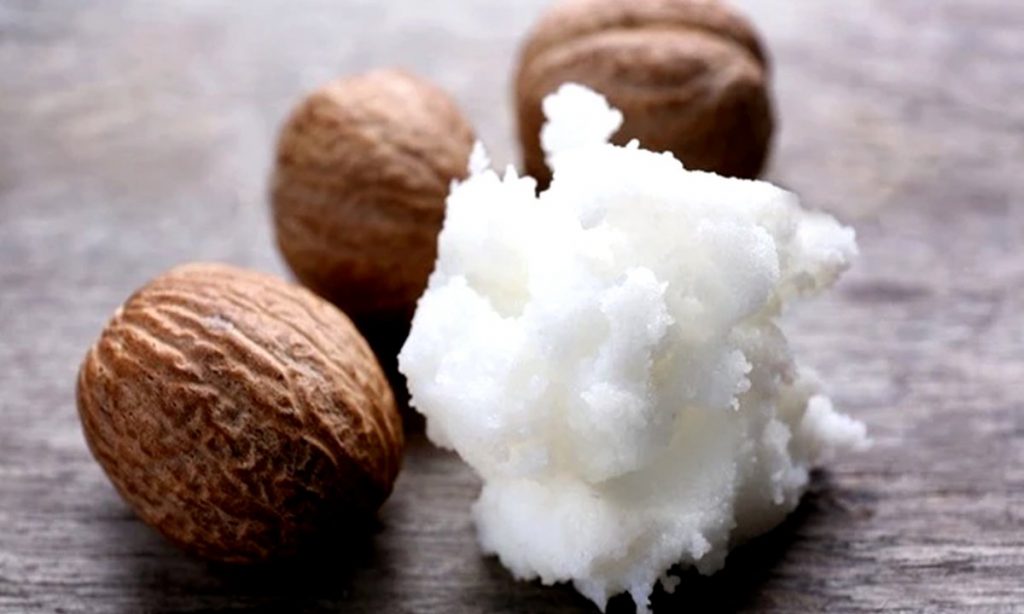 This natural product originating from West Africa, has been used as a cosmetic ingredient for many years.
It's a great product for smoothing and soothing skin due to its high concentration of vitamins and fatty acids.
So make sure to add it to your daily skincare routine.
Benefits of Shea Butter
A great product to treat wounds and remodel tissue, as well as reducing underlying inflammation.
The fatty acids found in shea butter are very effective in reducing redness and swelling as well as retaining skin moisture during the healing process.
Can be used to reduce dry scalp and scalp irritation which helps to a healthier hair.
9- Apple cider vinegar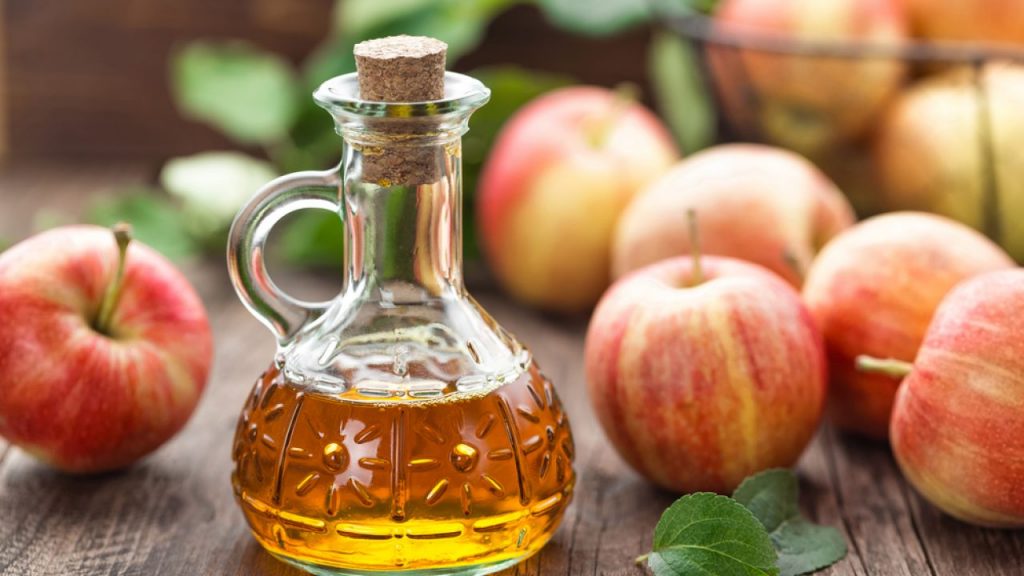 If you're looking for a magical potion that can be used to make your hair and skin look perfect, vinegar is the perfect solution for you, more specifically, apple cider vinegar!
Yes! A kitchen ingredient can be the magic solution to your skin and hair problems!
Apple cider vinegar can be used for different purposes, whether you drink it, use it in salads dressings or just add it to your beauty products, it will always give you the results you're looking for.
Benefits of Using Apple Cider Vinegar
Balances the scalp and hair pH level and helps fight scalp itching, dandruff and scalp infections due to its anti-fungal and anti-bacterial properties.
Looking for shiny and smooth hair?! Apple cider vinegar is your friend to achieve that!
All you have to do is rinse your hair with apple cider vinegar mixed with water after shampoo, and you'll get that silky shiny hair you see on TV ads!
Apple cider vinegar is a great remedy for acne, warts and sunburns. It's time to replace your toner with this natural product!
10- Coconut Oil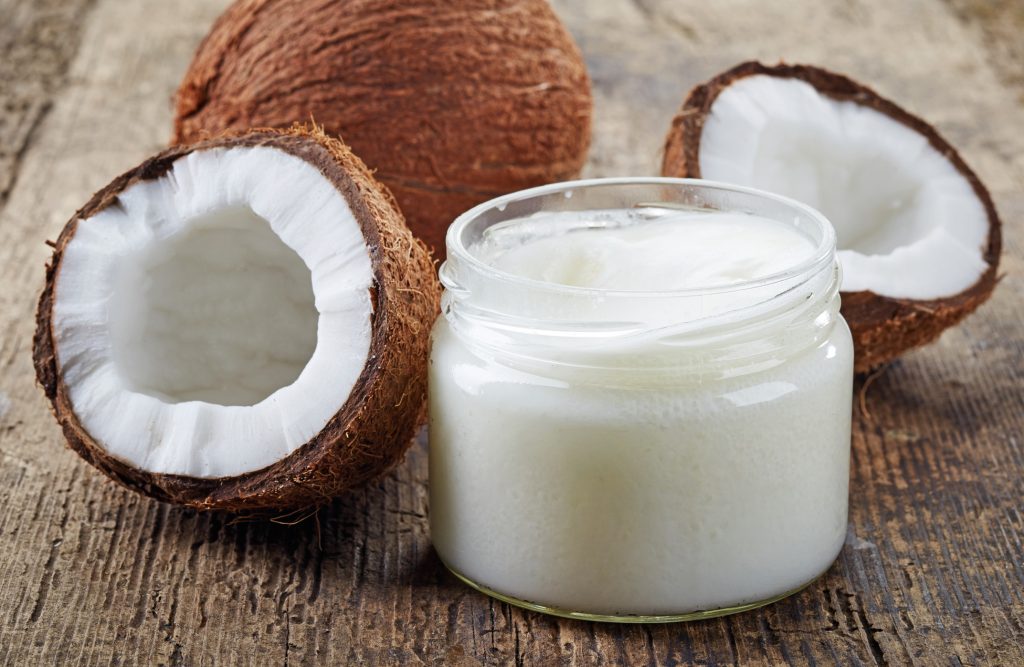 Our last natural product that you should add to your self-care routine is coconut oil.
This ingredient can also have a place among your beauty products in addition to its original place as a delicious cooking ingredient.
With its fatty acids and antioxidants, coconut oil can do miracles to your skin and hair.
Benefits of Coconut Oil
The following are some of its most popular uses:
A great make-up remover: you don't need any additional expensive products to remove your make-up. Just take a cotton ball and some coconut oil then sweep gently over your face and eyes to get rid of the make-up.
Natural lip balm: coconut oil can be a great remedy for cracked and dry lips. Just apply some of it on your lips and enjoy shiny lips that look so natural.
Hair conditioner: Coconut oil can be a great moisturizer, not only for your skin but also your hair. Apply some of it on your hair and scalp and leave it overnight before washing it the next day. It will work as a hair conditioner and you'll be able to enjoy your healthy smooth hair.
Discover our amazing gifs sets that are crafted with love on Souq Fann.
When it comes to skin and hair, we all prefer using natural products that we can actually pronounce. The list above was some of these products you can start using today as part of your everyday self-care routine.

Don't hesitate to have a look at our natural products available on SouqFann for beauty and relaxation.