If you don't get your kids busy, they're probably going to spend time bothering you. It's so nice when activities are educational and enjoyable in parallel.
So, today we're going to show you examples of lovely crafts to have a good time with your kids at home and keep them entertained.
Paper Handicrafts for Kids
1- Origami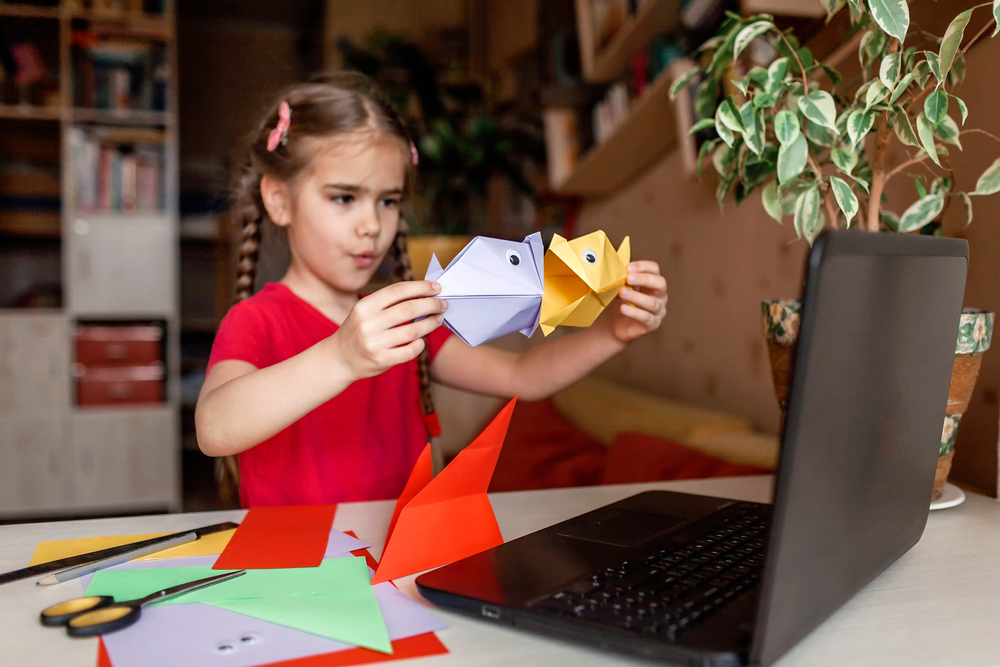 Origami is simply defined as the art of folding a sheet of paper to build awesome shapes without using any glue or cutting paper. It's appropriate for all ages and can be easily learned.
Here's an online platform where you can find easy origami ideas for kids with step-by-step instructions
Wouldn't you like to learn something new? Shop origami educational games at Souq Fann
2- Drawing and Painting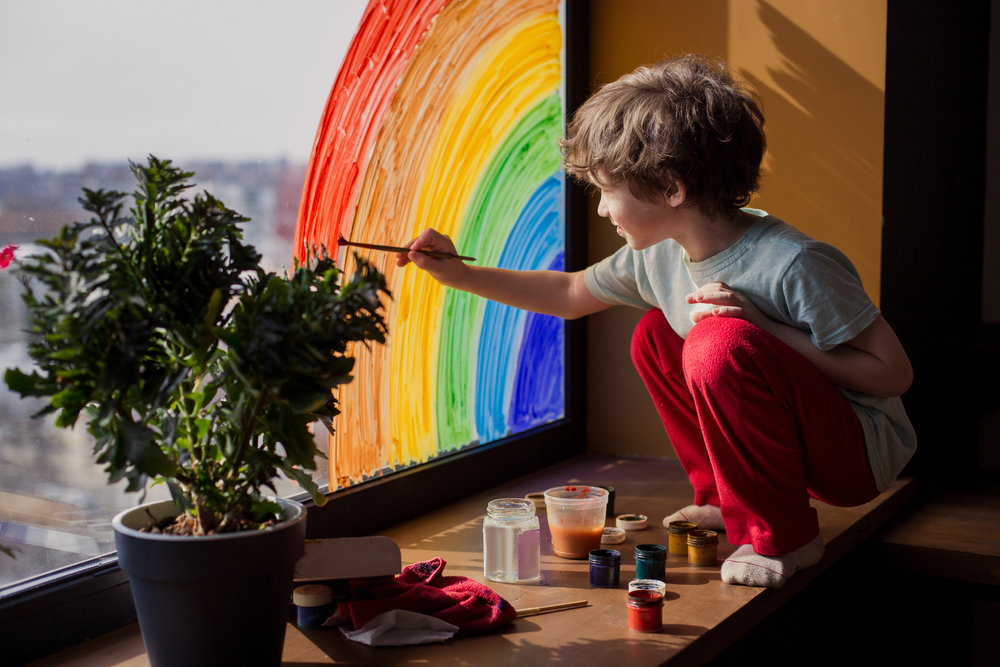 Drawing and painting is one of the basic skills children usually learn. It's already one of the crafts that attract children at an early age. Once the child can hold the pen, he starts scribbling on paper and walls randomly.
So why not help your little kid to express himself with drawing. You can for example put a big paper sheet on the wall and use it as a space for your child to draw. It will entertain him and it can be a unique decor too!
Decorate your walls with these perfect paintings from Souq Fann store
3- Paper Making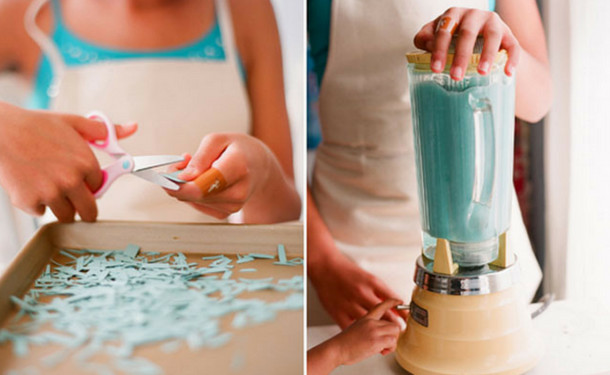 You'll impress your children when they know they can make paper from scratch at home.
We can consider this craft as a form of recycling. In addition to having fun during this experience, they learn an important lesson: They are responsible for preserving the environment.
Pivotal Materials:
Scrap Paper
Water
Tub
Blender
Check this article for more details on how to make paper at home.
Yarn Handicrafts for Kids
4- Sewing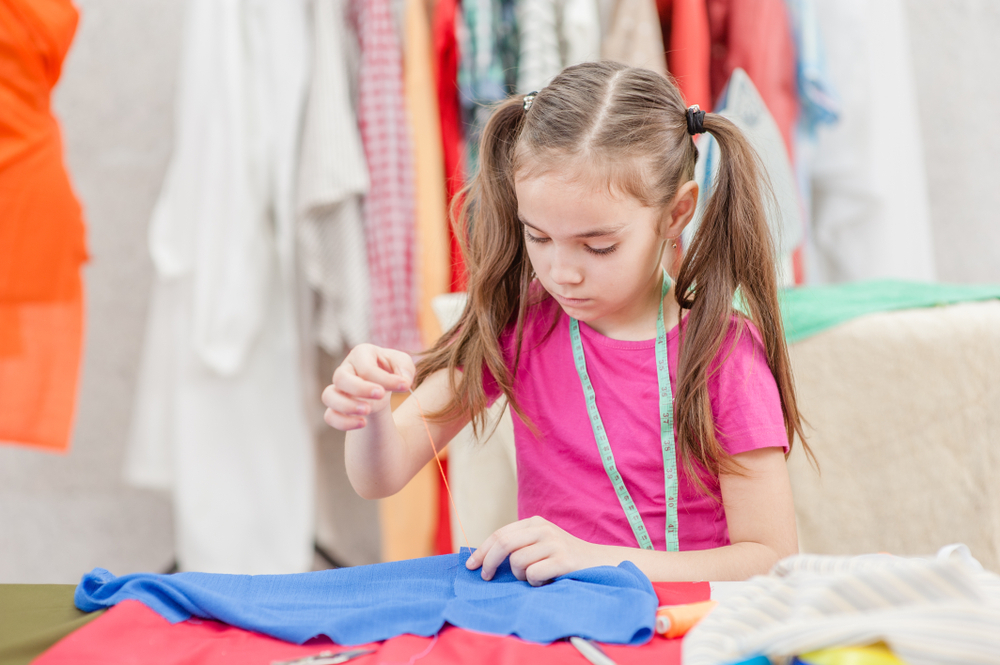 You can't really imagine how good it would be for a child to take up classic sewing. It's a way to teach your kid how to be patient. This in turn can develop skills such as creativity, innovation, and self-confidence.
5- Crochet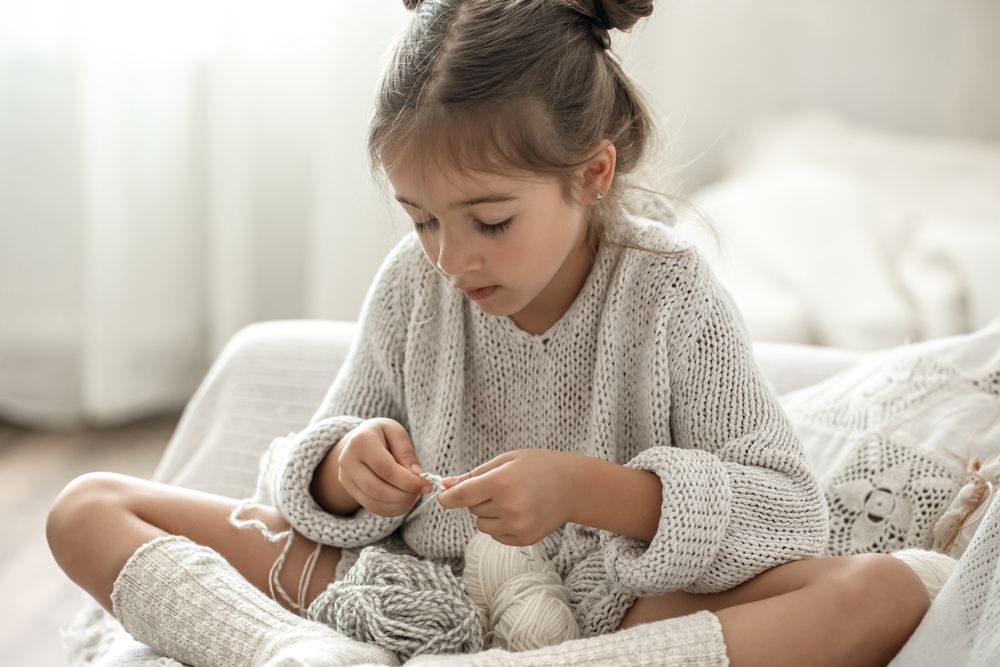 Crochet is also a form of knitting. As expected, it requires patience and time, but it's exciting and the result is worthy. There's no doubt your children will enjoy learning every stitch. You must help them learn the basic rules of stitches and then allow them to attempt new things and make mistakes.
Although girls are inclined to practice this kind of crafts, boys also can learn crochet. There's nothing wrong with that!
Take a look at crochet products made with love by professionals
6- Embroidery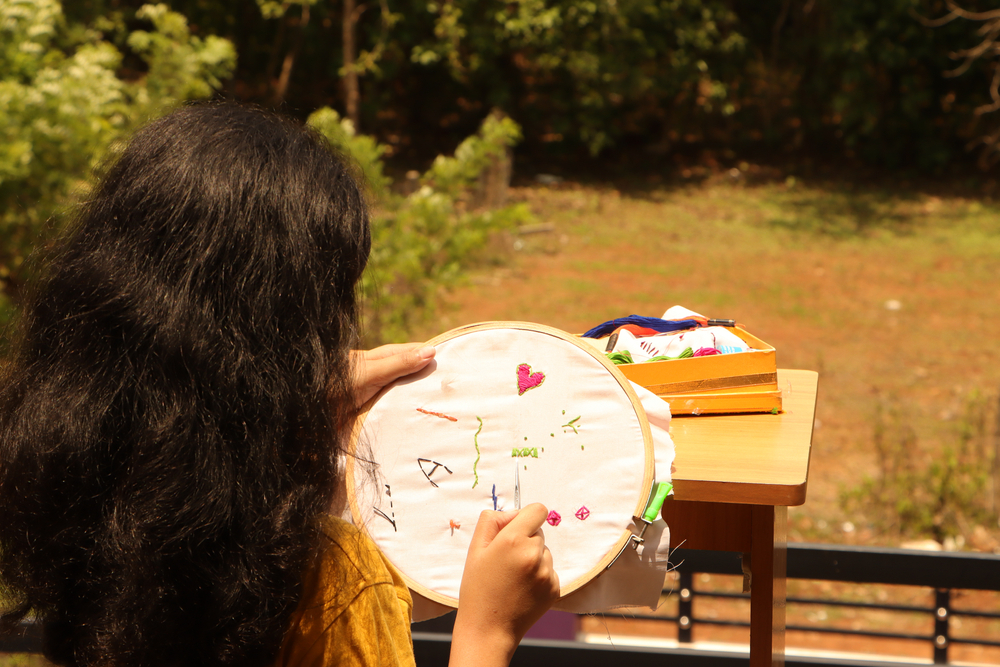 It takes time to learn and master hand embroidery. No problem… It is okay to start and gradually improve.
7- String Art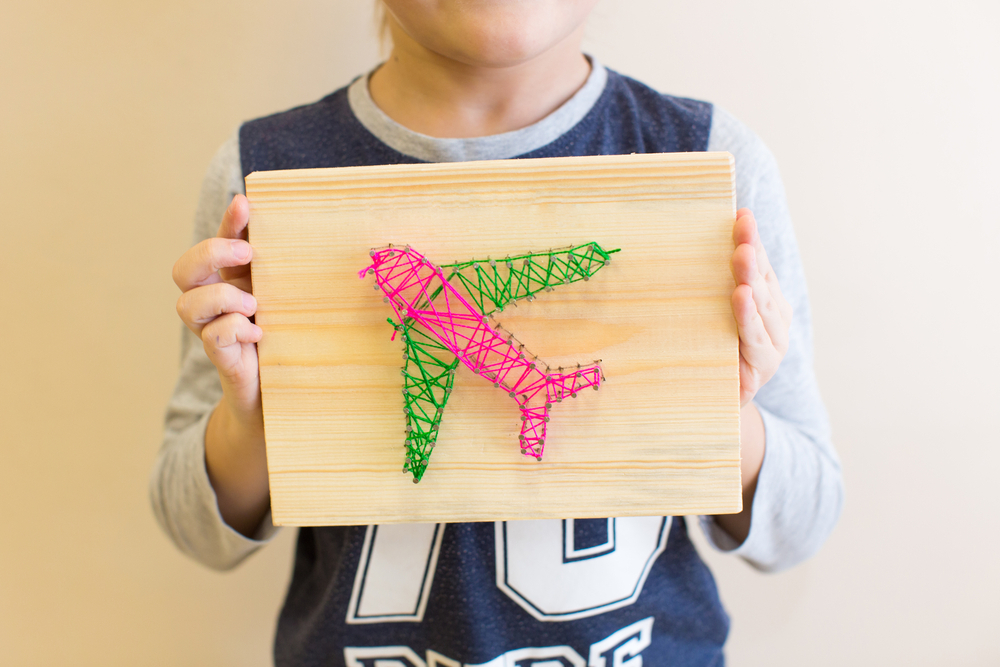 Many may think that this art is new, but the truth is that its beginnings can be traced back to the 19th century.
The idea behind this art is to create portraits that sound like hand-drawn paintings, but by using colourful threads, nails, and panels. Interesting, isn't it?
Other Handicrafts for Kids
8- Clay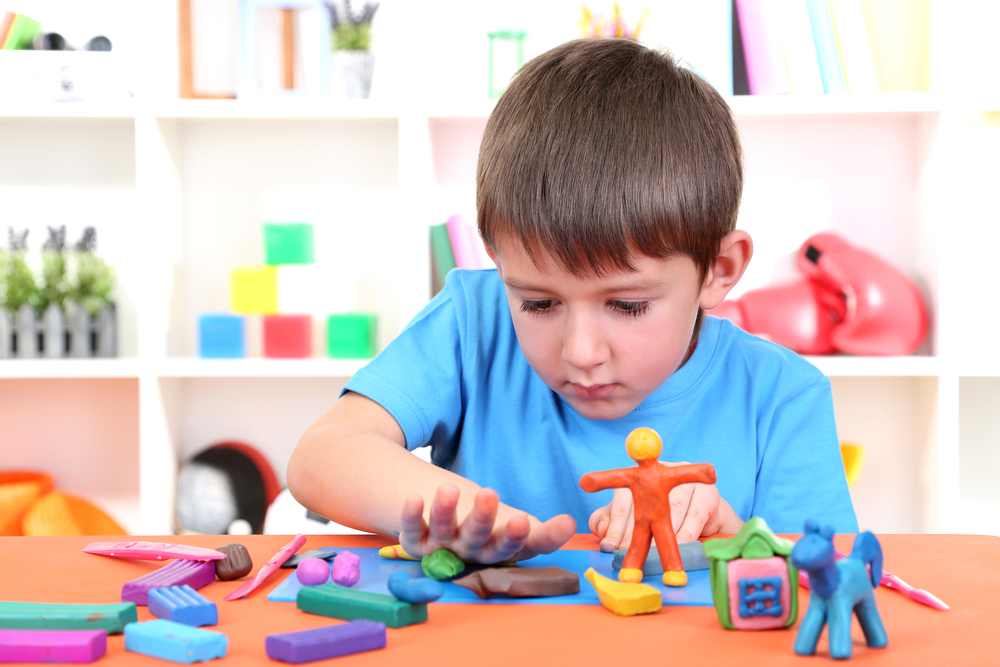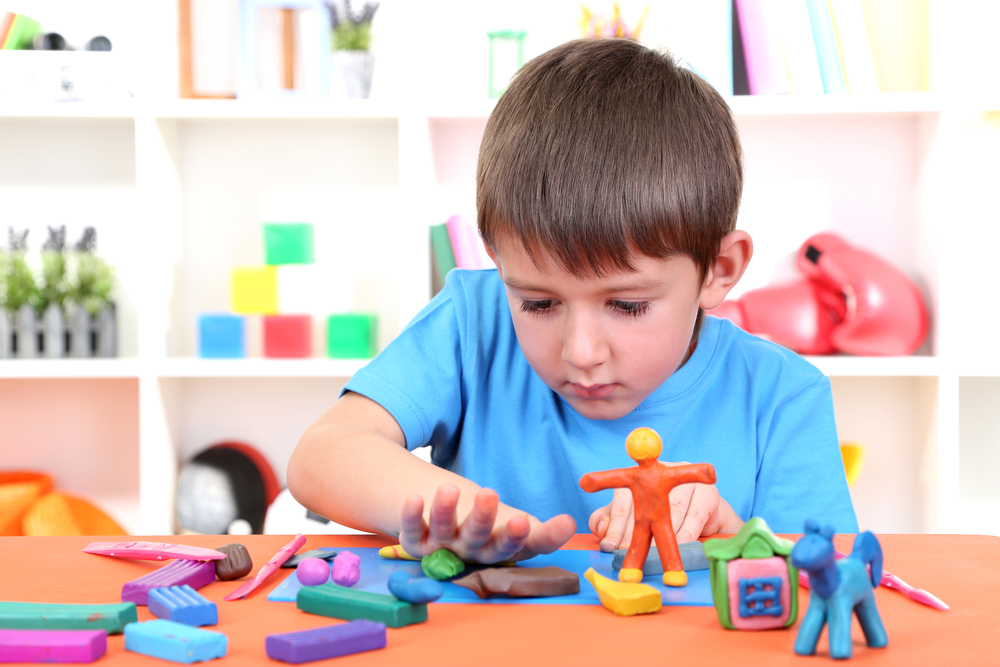 Let's go back to your childhood! Remember when you were a kid and you used to play with clay and make shapes like animals, people, and so on.
Playing with clay is a good way to encourage and enhance your children's imagination.
To keep your children safe, make sure that the used clay is made from a safe material. And avoid letting your kids use sharp tools while playing.
Let toys and useful games from Souq Fann occupy your kids' leisure time
9- Jewelry Making
Nothing can make a child happier than to believe he is able to make his own accessories!
Allow your children to invite their friends to come over and learn this craft together. It is better if you create a competitive atmosphere in order to keep them motivated and a little incentive can go along way!
Embellish your daily look with charming jewelry and accessories from Souq Fann
10- Soap Making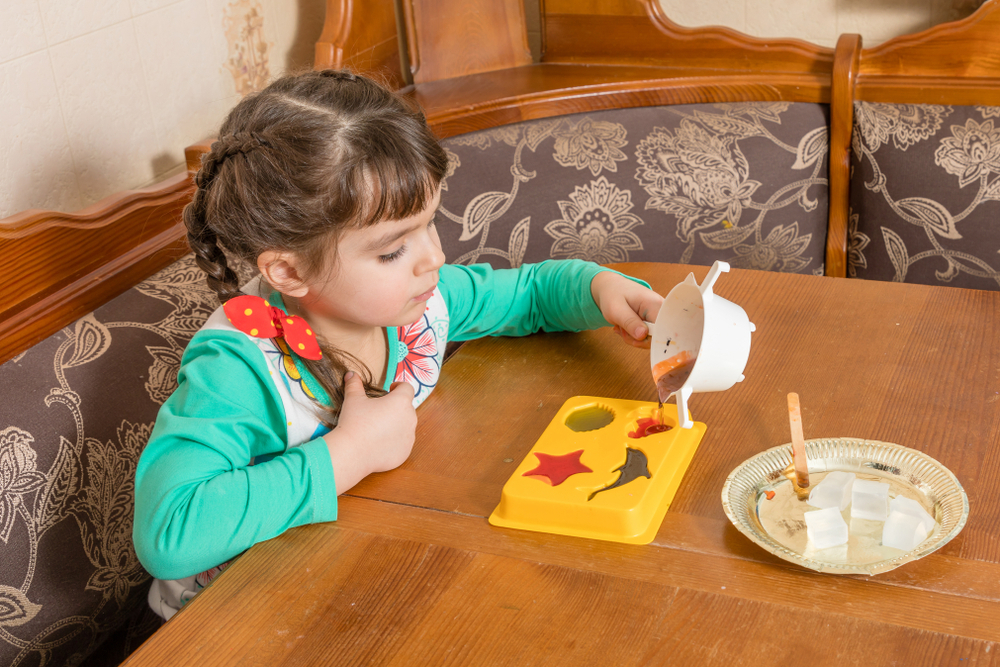 It's a popular misconception that the process of making soap is hazardous and unsafe, however, this is not the case. Children can make soap even without being exposed to the caustic substance in a perfectly safe manner.
Buy handmade Soap with uncounted wonderful benefits for skin and hair
Related: Natural Products that You Should add to Your Self-care Routine
11- Gardening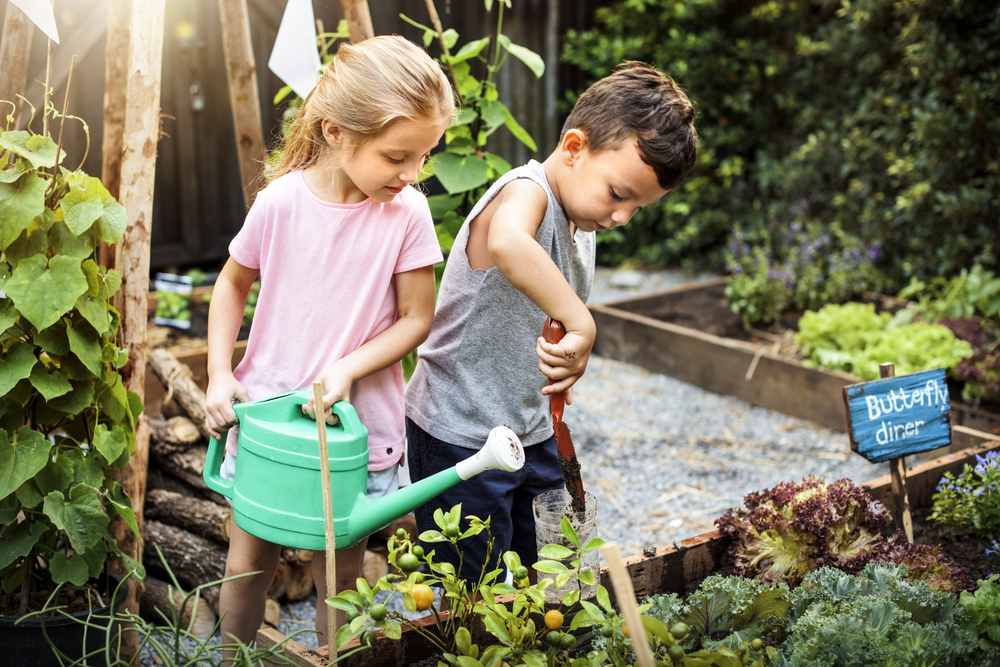 Put this outdoor activity on your kid's to-do list. Children are known to like physical activities, which is why they will certainly enjoy gardening so much.
Plus, this activity could be a practical lesson to teach youngsters about the importance of environmental conservation.
If you have a garden, You're lucky but even if you don't, you can still plant some spices inside the house!
Take part in saving the earth by getting eco-friendly and green products
12- Science Experiments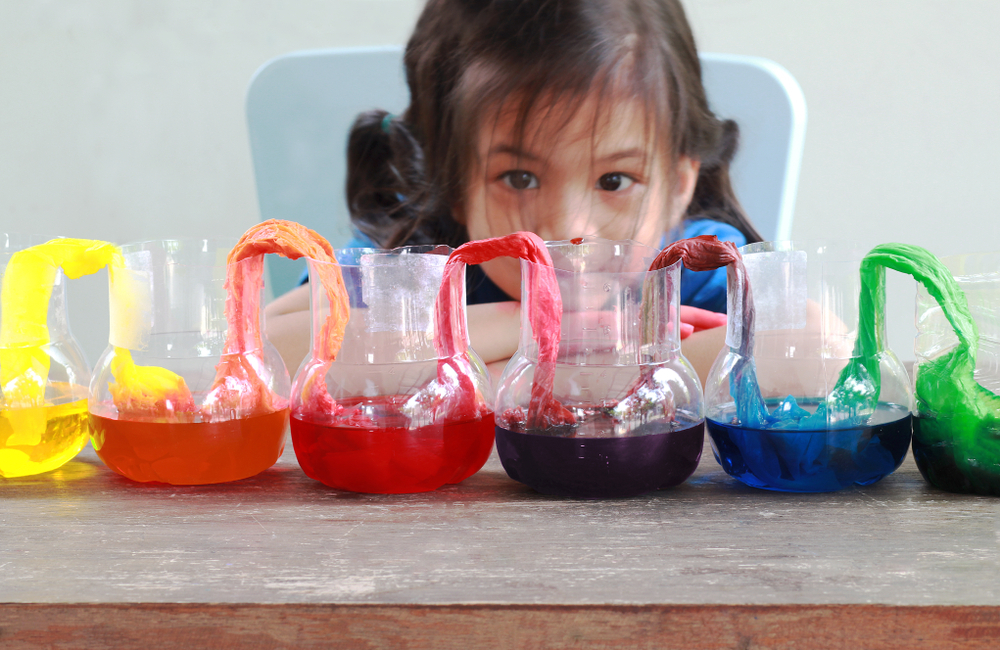 Say goodbye to boredom!
Whether your children are in school or at preschool, chemical science experiments are such funny amusing activities.
There are several experiments that may be carried out using simple components that are readily available at home. The children can be entirely safe thus.
13- Baking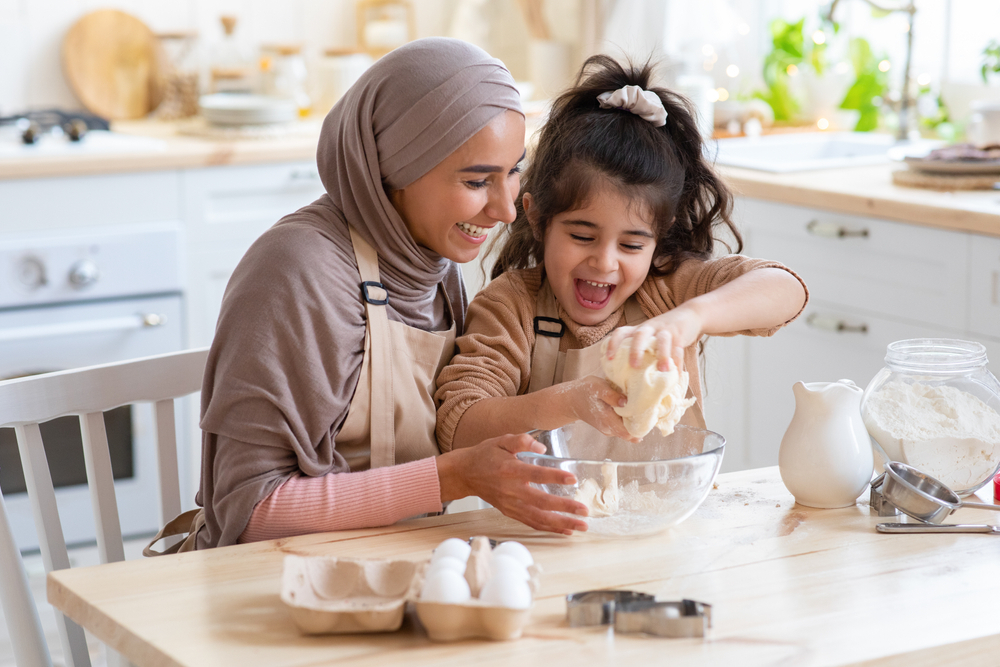 Some parents refuse to let their children enter the kitchen. That doesn't seem reasonable at all. As a result, children miss out on a funny and valuable educational experience.
All you have to do is accompany them and not let them do that alone. Look for simple dessert recipes and just get ready to have a wonderful time.
Browse easy-wear colourful kitchen aprons available at Souq Fann
Best Websites to Learn Handicrafts for Kids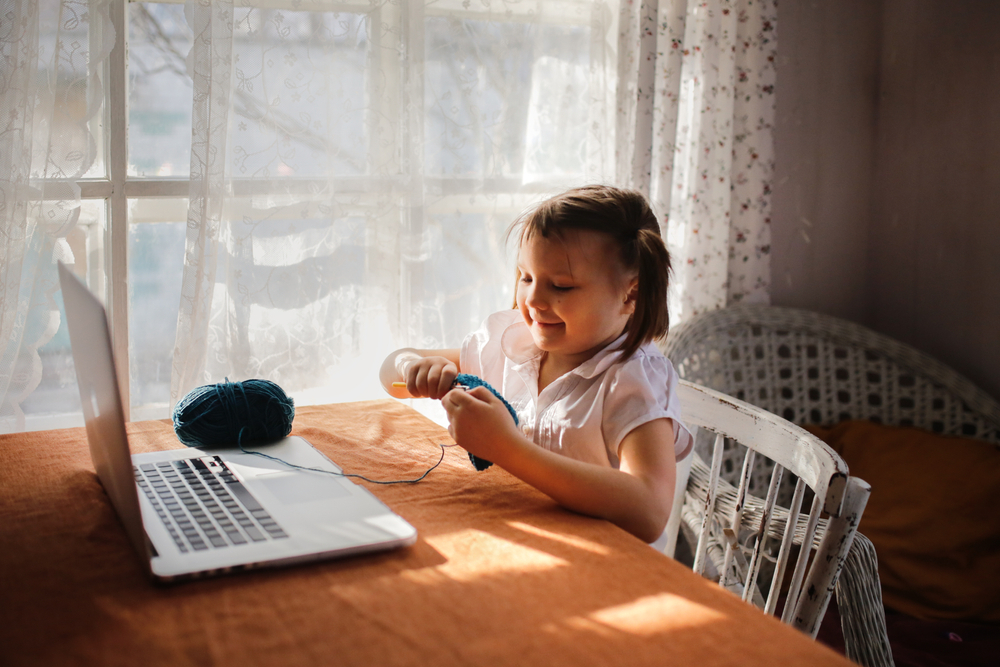 Bottom Line
Children of this young age are known to tend to experiment and explore. So, give them the opportunity to do so while learning and having fun at the same time.
Who knows? Your child might succeed to find his true passion and pursue it until the end of his life.
The world needs more artists!
Read Also: 10 Amazing Mental Health Benefits of Playing Chess
If we missed anything that you think should be included into kids handicrafts, share it with us in the comments below.We really love to hear from you!