Arab countries are famous for their delicious dishes. In fact, traditional Arab food isn't the same; it differs from country to country. It is also considered as a tourist attraction. Tourists from all around the world come to enjoy the yummy taste.
Buy Arab delicious homemade food available at Souq Fann
Most Famous Food in Jordan
Mansaf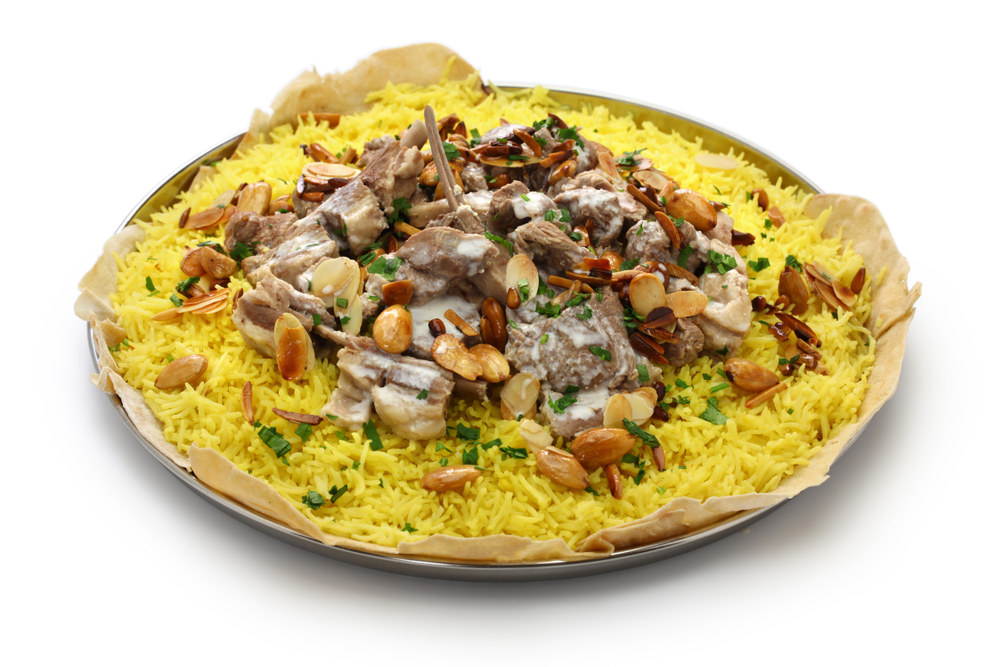 Mansaf literally needs no introduction. It's a Jordanian dish served at feasts, celebrations and social occasions in general. This dish is now served in many other countries than Jordan.
When you visit Jordan, don't forget to try the original Mansaf dish cooked by Jordanian hands professionally, or try making it at home with these ingredients.
Remember that it is better to make Mansaf with meat than chicken.
Mansaf Main Ingredients
Lamb meat
Rice
Shrak or Tortilla Bread
Liquid Jameed
Onion
Garlic
Cinnamon
Peppercorn
Cornstarch
Turmeric
Check this original detailed Mansaf recipe
Most Famous Food in Egypt
Koshari
Koshari is Egypt's most popular food. It's the coolest dish you'll ever see because of the strange ingredients mixed together in a subtle way.
It's okay to eat macaroni, rice or lentils separately, but can you imagine eating them all in one meal? That's exactly Kosahari.
When you walk the streets of Egypt, you'll find Koshari restaurants everywhere around you.
Koshari Main Ingredients
Rice
Macaroni
Lentils
Onion
Tomato Sauce
Chickpeas (Hummus)
Spices
Check this original detailed Koshari recipe
Mulukhiyah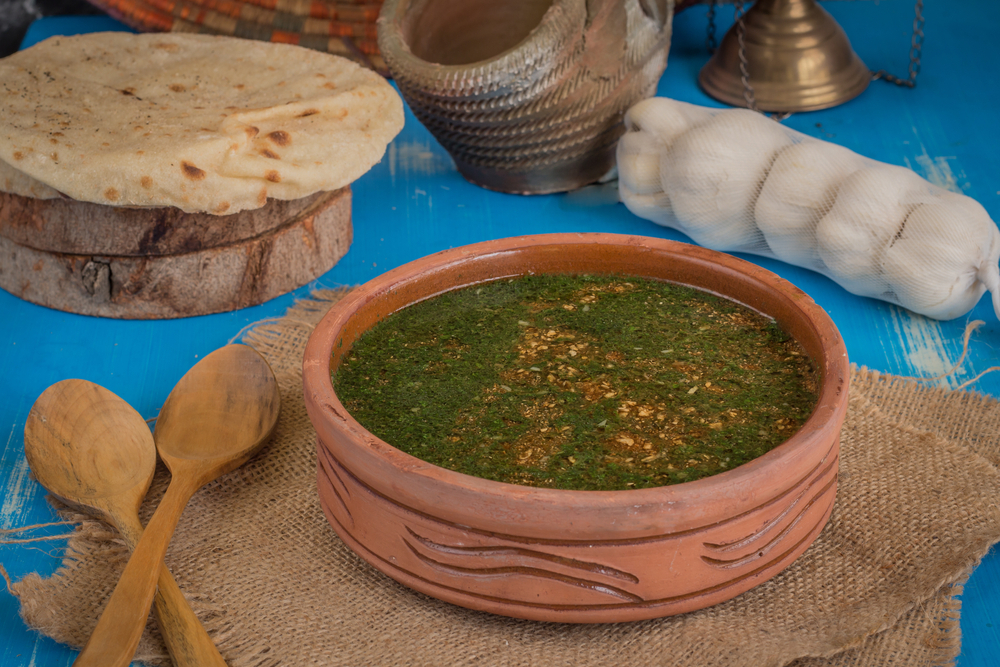 Mulukhiyah has surprisingly spread from Egypt to many Arab and foreign countries and people admired it so much. It's usually cooked with rabbit meat, chicken or beef.
Some believe that the source of the name is " Mulukia," which means something royal. That's because it was discovered during the Egyptian pharaohs era. And it was only allowed for kings to eat it.
Mulukhiyah Main Ingredients
Mulukhiyah Leaves
Crushed Garlic
Oil
Check this original detailed Rabbit Meat Mulukhiyah recipe
Most Famous Food in Saudi Arabia
Kabsa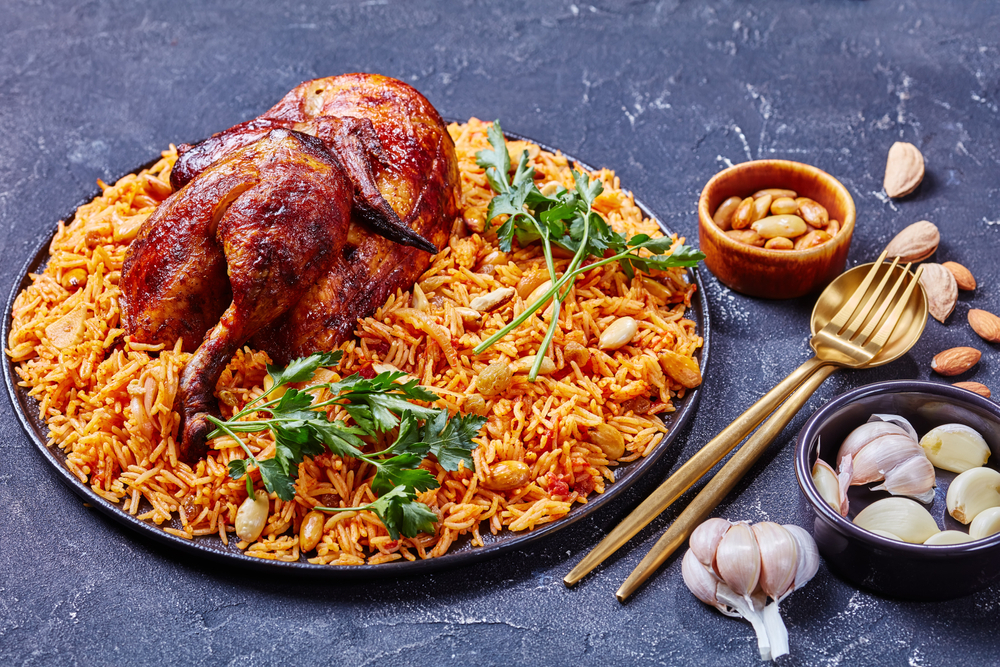 Kabsa is a well-known traditional Saudi dish. However, it's served in many other Arab countries. In addition, there are other similar dishes made with meat and rice, but they are called by different names.
One of the things characterizing this dish is the spice mix that makes it taste unique. It's also made in different ways and with various ingredients. With this delicious dish you can show your family how creative you can be!
Kabsa Main Ingredients
Basmati Rice
Chiecken Pieces
Onion
Garlic
Butter
Tomatoes
Pepper
Carrots
Raisins
Almonds
Spices mix (Cinnamon, Saffron, Cardamom, etc.)
Check this original detailed Chicken Kabsa recipe
Take a look at the decorative serving trivets available at Souq Fann
Most Famous Food in Morocco
Couscous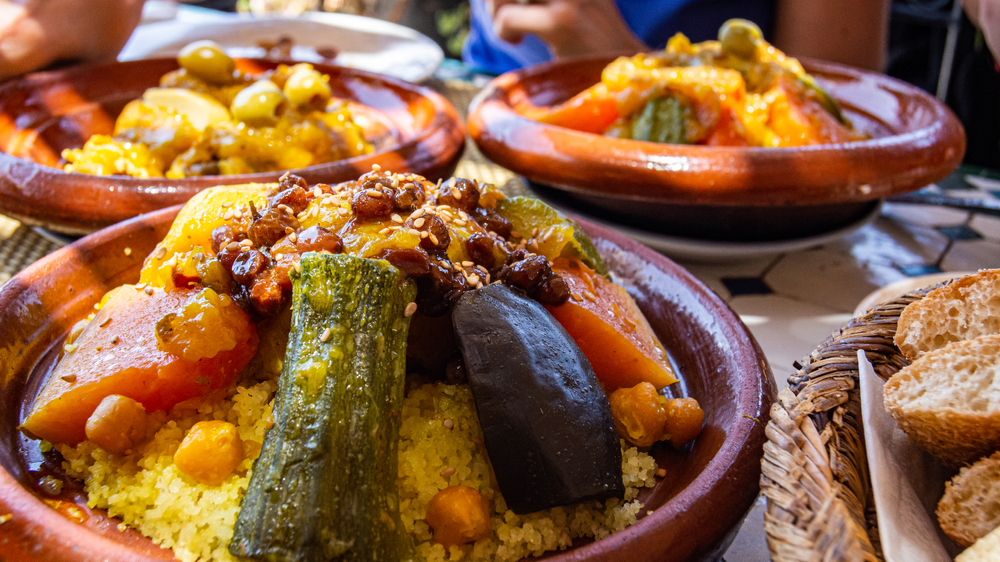 The traditional Arab food list can't be complete without Couscous. Although Couscous is popular in many countries, Moroccan Couscous remains the best!
Couscous is a favourite dish for the poor and rich alike. It's a nutritious, healthy and colour-rich meal. Besides, when you get to know its ingredients, you'll notice that it's very suitable for people with vegan diets.
Couscous Main Ingredients
Couscous
Chickpeas
Courgette
Carrot
Garlic
Onion
Red Pepper
Raisins
Olive Oil
Coriander
Cinnamon
Turmeric
Cumin Seeds
Check this original detailed Couscous recipe
Read This: Best Moroccan Beauty Products
Most Famous Food in Palestine
Maqlouba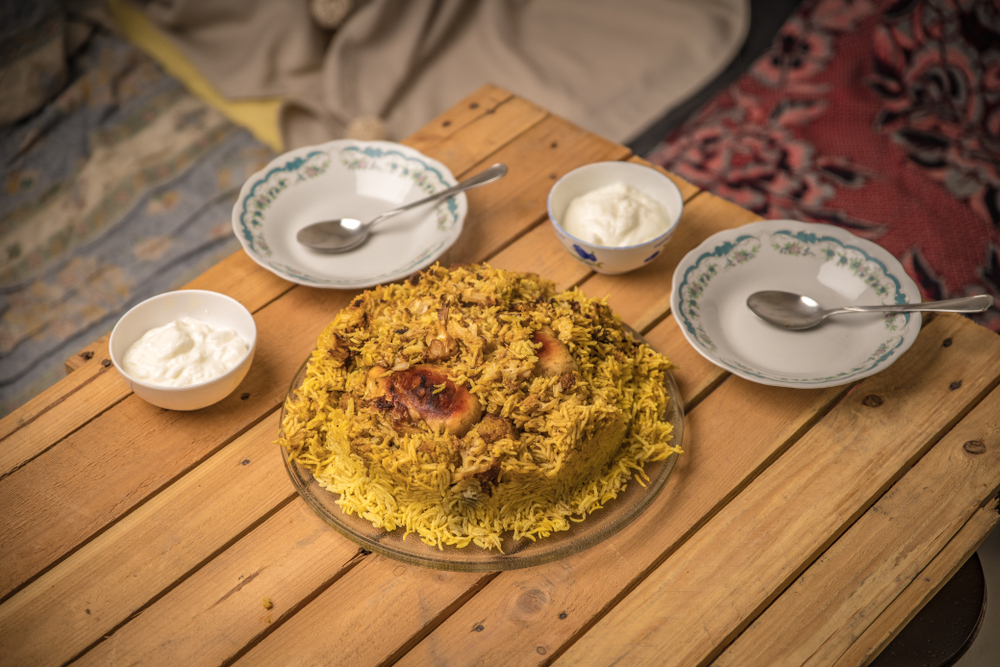 It's an indisputable fact that Palestinian food and drink are kind of catchy. One of the most notable dishes is Maqlouba.
Do you know what Palestinians do to celebrate their victories? They cook Maqlouba with all love, and then they all gather to share it.
It is said that its name "Maqlouba" was given to it by Salah al-Din after his great recovery of Al-Quds. In fact "Maqlouba" is an Arabic word that means "Up Side Sown".
Maqlouba Main Ingredients
Rice
Chicken or Lamb
Fried vegetables
Eggplant
Cauliflower
Potatoes
Carrots
Pine nuts
Almonds
Parsley
Check this original detailed Maqlouba recipe
Explore these handcrafted Palestinian embroidery products
Most Famous Food in Syria
Makdous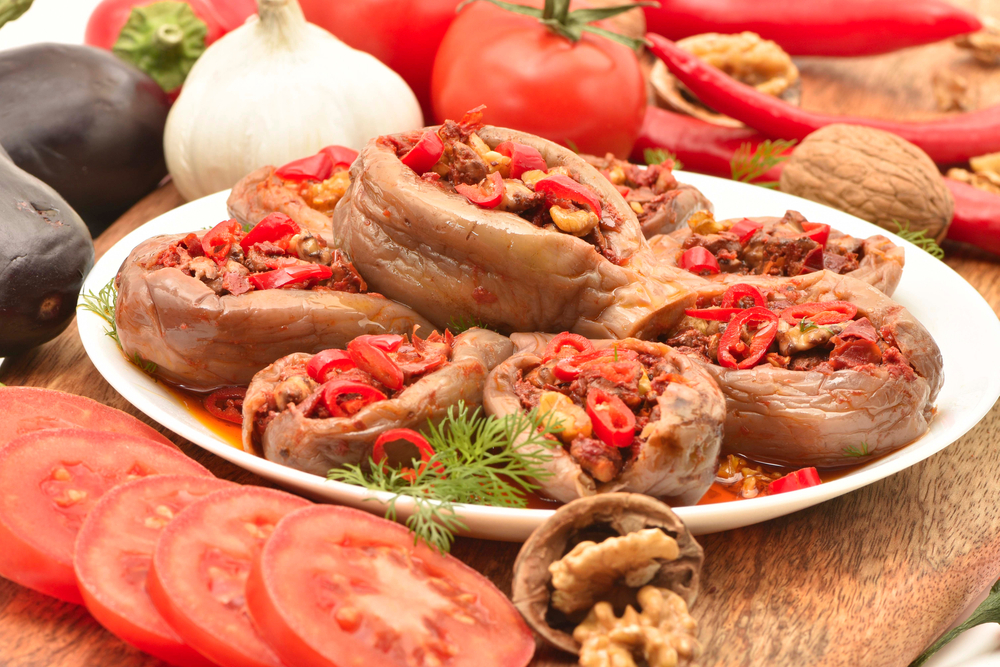 Makdous isn't considered a basic dish. It's actually a type of appetizers that Syrians have been passed down through generations to the point that they have so many recipes.
If you're a fan of Snacks and Pickles (mezze), delicious Makdous which is made of baby eggplants can be your next favourite dish.
Makdous Main Ingredients
Eggplant
Pepper
Walnunt
Olive Oil
Check this original detailed Makdous recipe
Stuffed Grape Leaves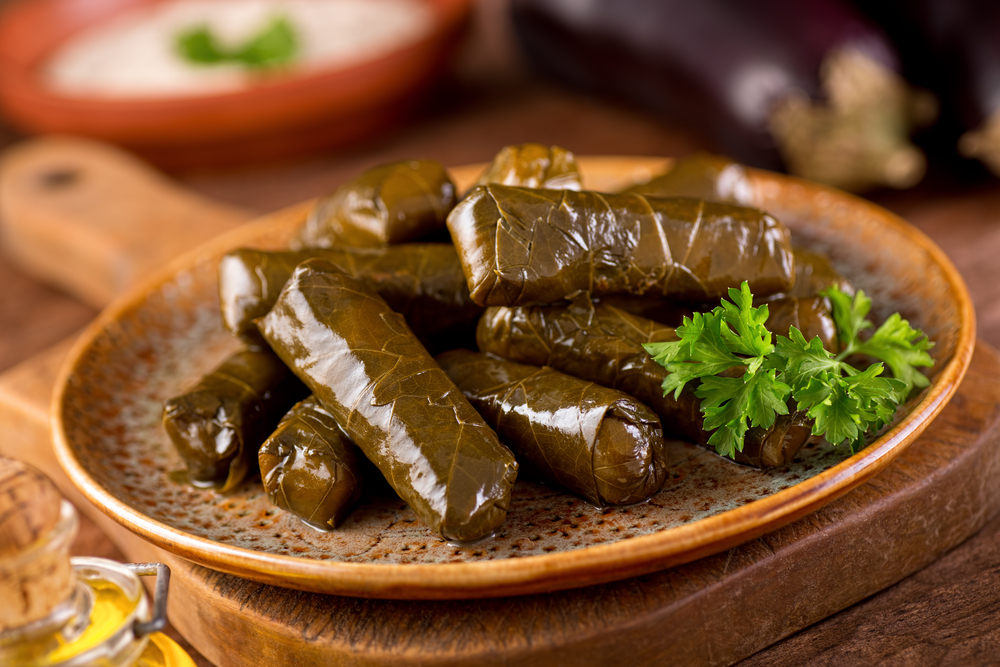 This dish is different from all the dishes mentioned on the list because it's one of the Middle Eastern main dishes that are popular in most Arab countries. Thus, you can't find an Arab who doesn't adore grape leaves dish!
The first to know this dish were Turkish Ottomans, but Arabs brought their own personal touch to it through the various recipes and the special names they used to call it such as Yaprak, Dawali, Dolma, Malfof, Yalanji,…etc.
It doesn't matter what you call it or the way you eat it; it is always admirable!
Stuffed Grape Leaves Main Ingredients
Fresh Grape Leaves
Rice or Meat (for the stuffing)
Onion
Tomatoes
Mint
Spices
Check this original detailed Stuffed Grape Leaves recipe
Most Famous Food in Lebanon
Kibbeh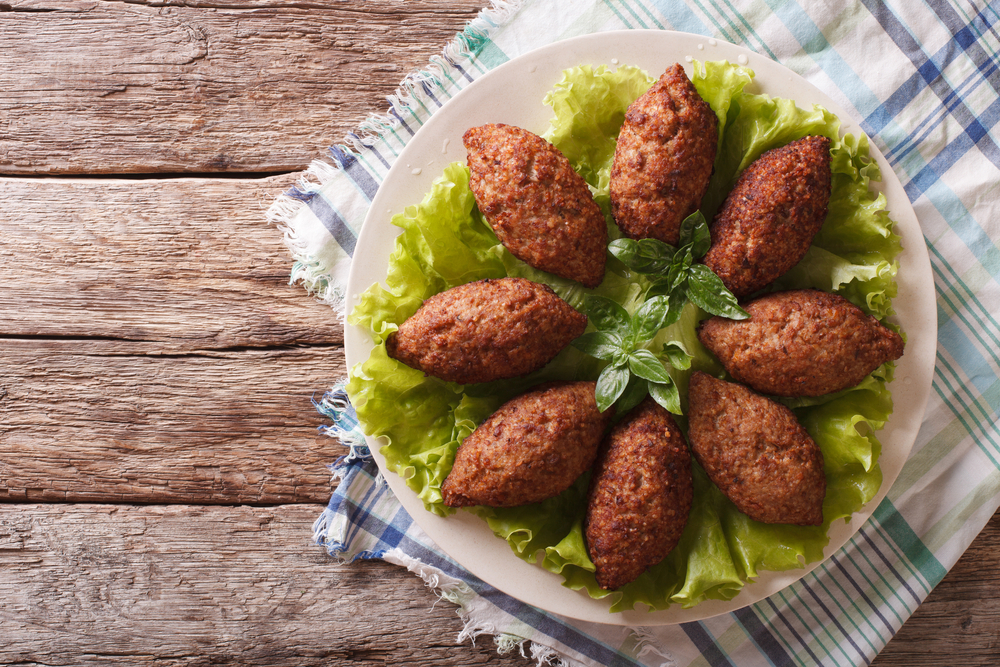 Kibbeh is the most important dish served in the Levant, particularly in Lebanon, Syria and Palestine. It consists simply of meatballs surrounded with Bulgur. It's a dish that you'll enjoy eating or cooking at home again and again!
Kibbeh Main Ingredients
Bulgur Wheat
Onion
Stuffing (Pine nuts, Beef,…etc)
Check this original detailed Kibbeh recipe
Most Famous Food in UAE
Harees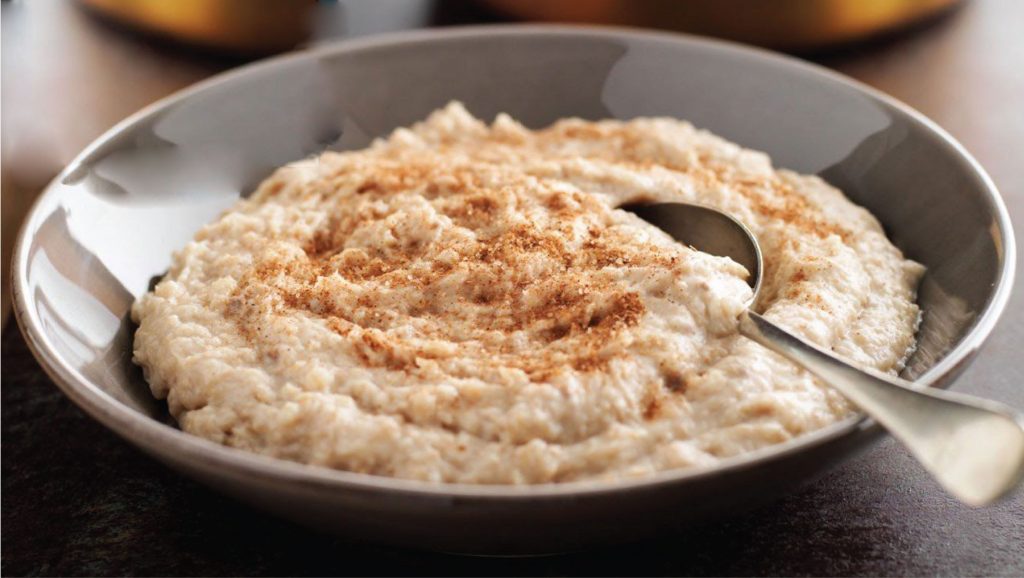 Emirati cuisine is rich in dishes that attract tourists from all over the world to come and try it. Harees is a popular one. It is usually prepared during happy occasions and celebrations such as Ramadan or Eid.
In Arabic, the word "Harees" means to squeeze and that can briefly describe how this dish is cooked.
Harees Main Gridients
Wheat
Lamb
Rice
Ghee
Species
Check the original detailed Harees recipe
Get to know all about traditional food and drink of UAE through this article
Most Famous Food in Iraq
Masgouf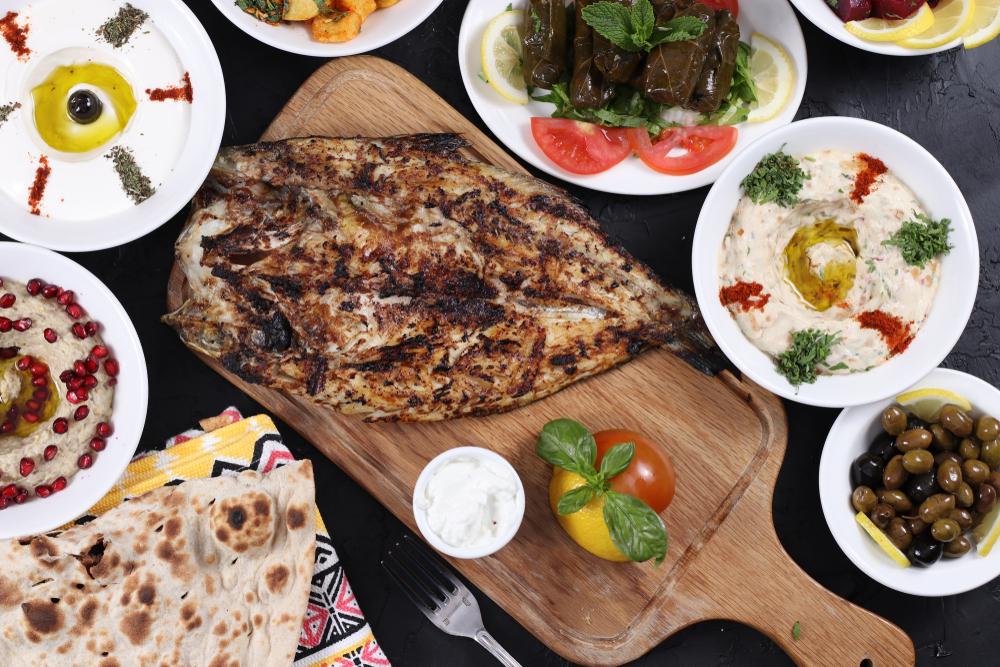 We just saved the best for last. Masgouf is a hallmark of the Arabic food culture generally, and the national dish in Iraq.
For fish and seafood lovers, you have to try the authentic yummy grilled Masgouf dish right away!
Masgouf Main Ingredients
Carps
Olive Oil
Turmeric
Tomatoes
Salt
Check this original detailed Masgouf recipe
What is a Typical Arabic Breakfast?
Now, let's take you on a journey to explore breakfast in the Arab world…
As breakfast is the basic and most important meal and it is recommended not to be ignored, Arabs are keen to prepare a nutritious complete meal including a variety of recipes.
These dishes can easily provide you with energy that will help increase your productivity throughout the day…
No matter where you are, don't forget to sip a cup of Arabic tea after having your breakfast to complete the mission successfully!
Traditional Breakfast in the Persian Gulf
Baleelat
Shakshuka
Khameer Bread
Raqaq Bread
Masoub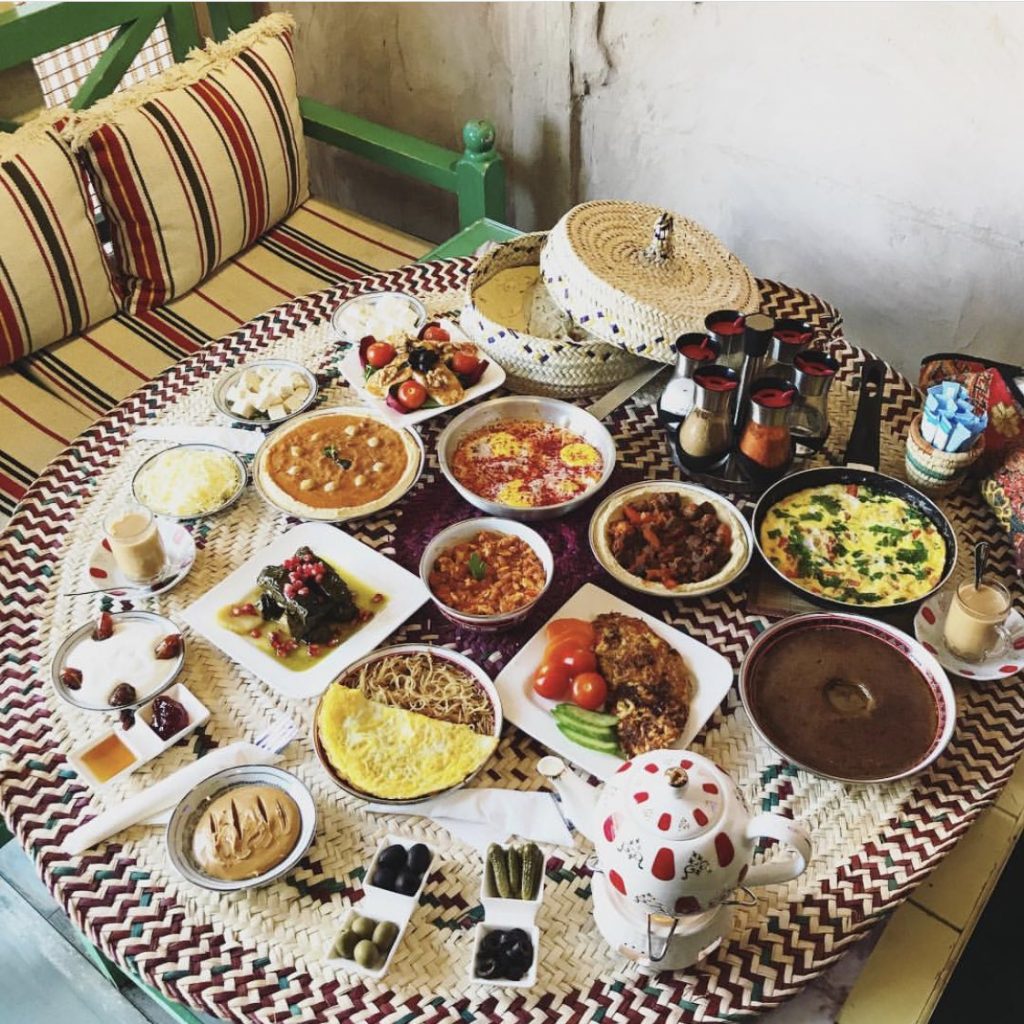 Traditional Breakfast in the Levant
Labneh
Za'atar Man'ouche
Olives
Chesse
Flafel
Foul
Makdous
Kishk
Hummus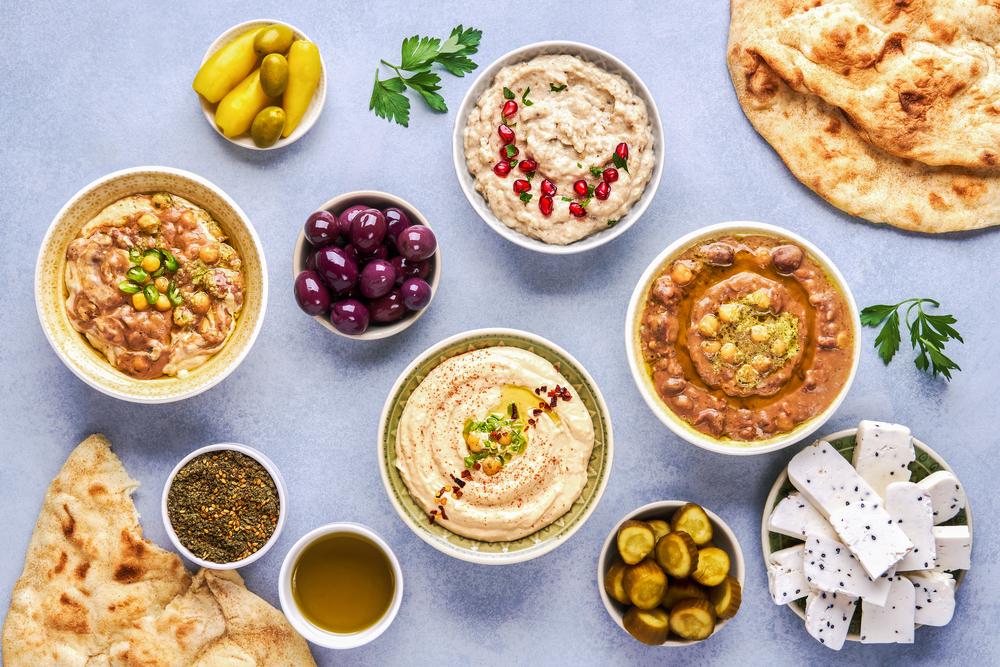 Traditional Breakfast in the Maghreb Region
Bambalouni
Masfouf
Bessara
Batbout Bread
Baghrir (Moroccan Pancake)
Croissant
Coffee with Milk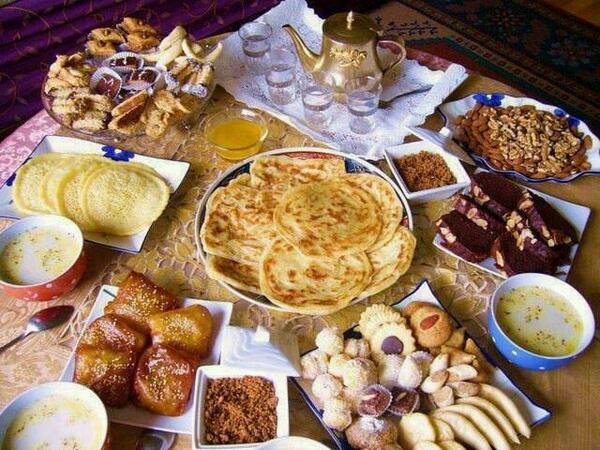 If you're interested in Arabic food recipes main dishes, this website may be all you need
This was our filtered list of 10 Arabic food names and pictures. However, almost all Arab dishes are worthy of mention.
Finally, we invite you to tell us about your experience with traditional Arab Food in the comments section below!