Tell me how many times you've liked a celebrity's piece of clothing and while you're shopping in stores or online, you've found it everywhere!
Actually, the surprising thing is that if you check the price of the original piece of the celebrity, you will find that its way more expensive than the piece you just bought from the store in your town!
And that's what we call fast fashion…
What is fast fashion?
Fast fashion can be simply defined as the production of trendy clothes, accessories and all other fashion styles in large quantities and in a short time.
Then, they are put up for sale on the market by retailers for a relatively low price.
Buy high quality clothes from Souq Fann
When did fast fashion start?
The term "Fast Fashion" appeared in the first time in the early 90s.
This was when newspapers used it to describe the revolution made by Zara Company in the field of fashion industry. Unbelievably, they managed to supply massive quantities of clothes to the market in a short period of time.
Shortly after that, many other famous companies followed Zara's path and started doing the same.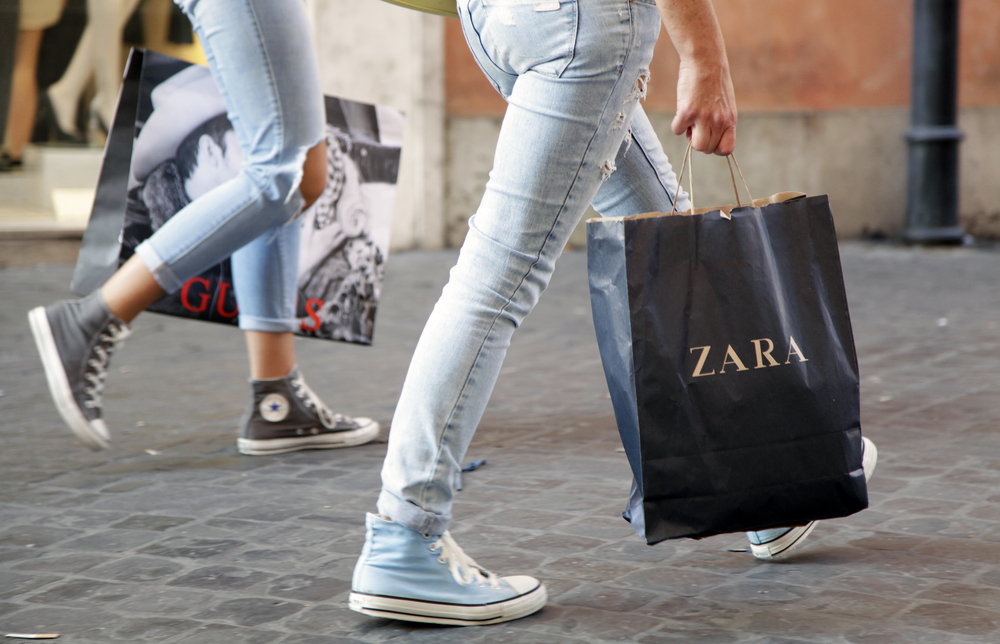 Well, is fast fashion a blessing or a curse?
It would be difficult to describe the whole matter as good or bad since it has both advantages and disadvantages.
The advantages of fast fashion
Both the seller and the customer can benefit from fast fashion. So, it is considered as a win-win situation.
As for sellers, it helps them increase sales and thus get much more profits.
On the other hand, customers are able to buy stylish, fashionable and trendy clothes without having to pay large sums of money.
The disadvantages of fast fashion
Not ensuring decent living conditions for poor workers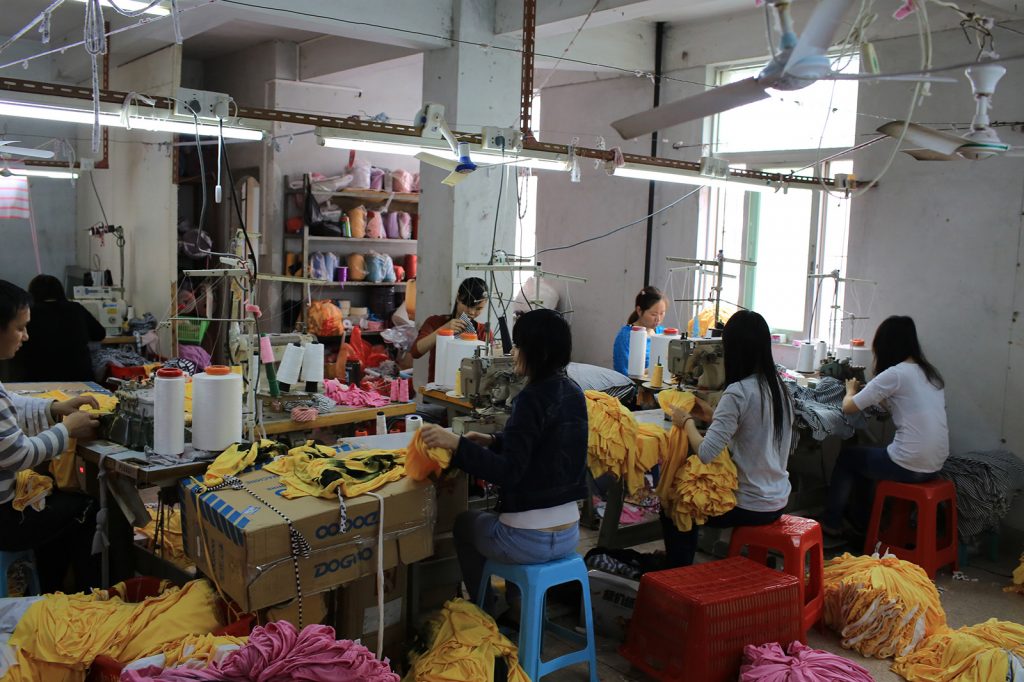 In the beginning, we mentioned that one of the most important characteristics of fast fashion is the mass production in a short time.
Because most of these factories are located in developing countries, one of the biggest problems associated with it is the low living wages of workers who work in this industry. In addition to forcing them to work hard and continuously to meet the market needs.
The environment is the second victim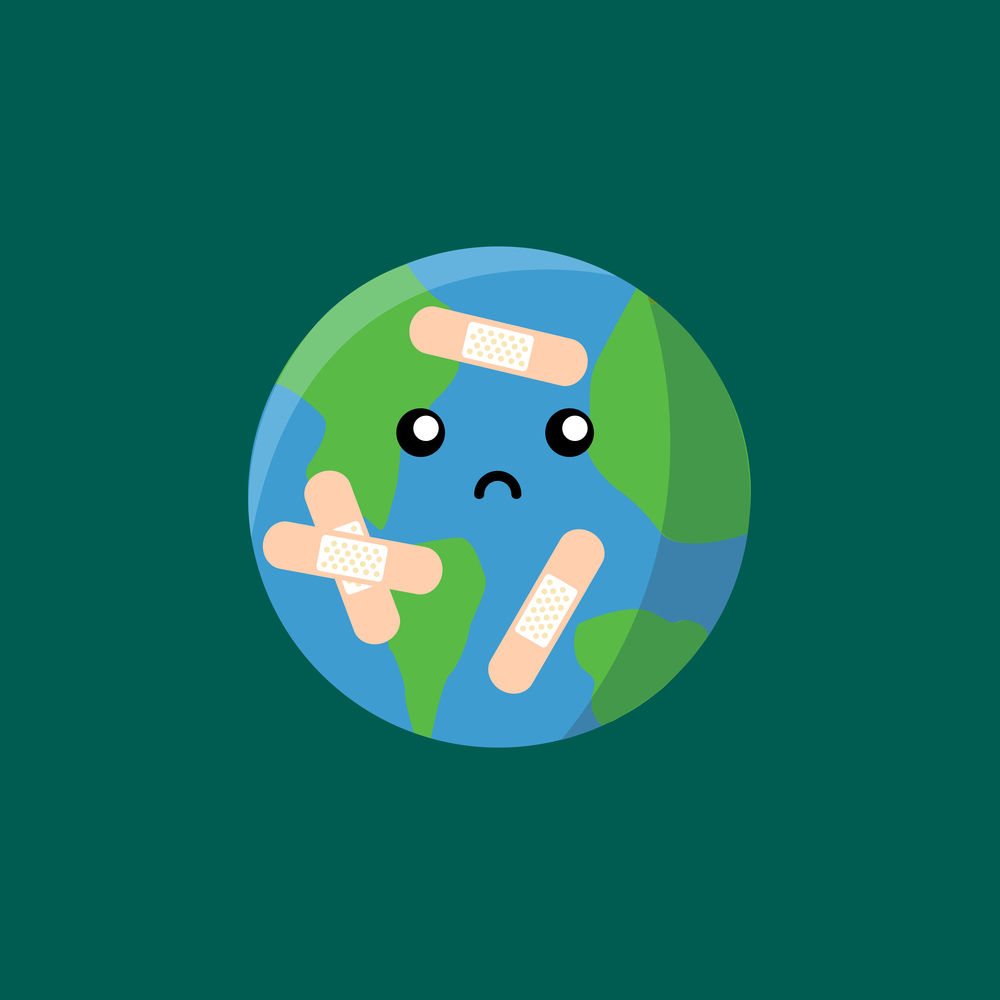 As a result of this mass production, incredible amounts of non-biodegradable waste are disposed of, which certainly leads to environmental pollution.
Consumers themselves are accustomed to discarding garments periodically and replacing them with new ones. It doesn't matter because they are really cheap clothes!
The use of dangerous chemicals and dyes in this industry is not only harmful to the environment, but also to workers.
Let's assert this bitter truth.. If we are provided with inexpensive clothes, then the workers and the environment are the real cost we pay instead when we purchase these kind of products.
Shop green products from Souq Fann and help save the environment
How can you know whether a brand is fast fashion?
There are many clear signs that will make it easier for you to determine if the product you have in your hands is a fast fashion product or not.
Materials
Mostly, you will find that garments are made of materials such as polyester, nylon, etc.
If they are made of environmentally friendly materials, this means that they are not a fast fashion product at all.
Quality
You'll notice that the garment is of poor quality and wears out rapidly.
The Company
It is known that fast fashion brands try to produce everything that is trendy in the fashion world, so they are good stalkers of fashion trends.
Moreover, you can search online to find out information about the manufacturing company.
Still want to be a fast fashion consumer?
I don't think so. You also have a role to play in preventing and eradicating this terrible industry. For this reason, we will give you some tips with which you can contribute to saving the environment and reducing this damage.
Solutions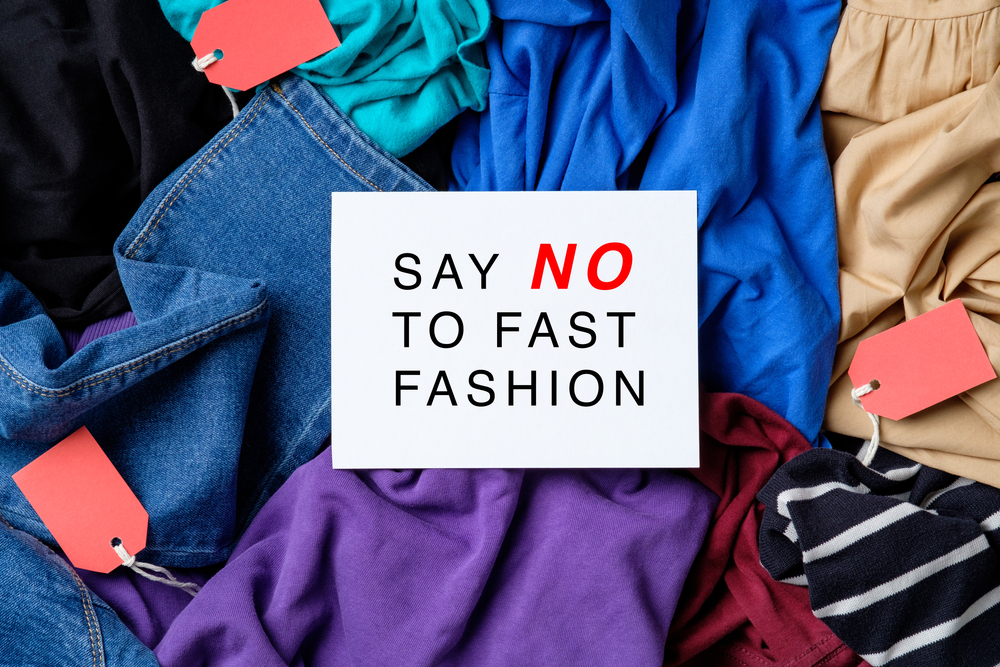 Don't hesitate to search for company policies on the Internet or anywhere else to make sure that they care about the environment.
Buy only the clothes you need. You don't have to be the first person to get every fashion trend.
Don't buy clothes just because they're cheap.
Try as much as you can to buy your clothes from local stores. It would be better if they make garments out of eco-friendly materials.
Stop throwing out your old clothing. It deserves a second chance to be repaired or recycled.
Don't be shy about wearing second-hand clothes. You can sell, rent or donate your own old clothes as well.
What about Souq Fann?
On the contrary, at Souq Fann we are keen to combine fashion and environmental conservation. In fact, this is part of our goals and we are all working on it.
You can check it out yourself. You will find that most of our products, whether clothes, accessories or gifts, are hand-made. And, all of their ingredients and components are 100% natural.
Sign up now on Souq Fann and don't miss the chance to get discounts
Conclusion
To sum it up, fast fashion is a short term trend. It also has its advantages and disadvantages, but unfortunately it presents more disadvantages than advantages. That is why we all have to cooperate to put an end to the problems it causes.
Next time you want to buy a garment, think twice about the environment and the workers. Ask where this piece comes from and know the story behind it…
Read more: Natural Products that You Should add to Your Self-care routine